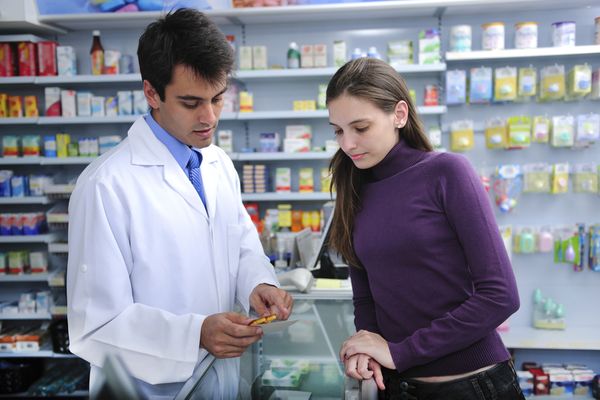 You may find that you have been prescribed a number of medications, and that you need to take them at different times of the day. It can be difficult to keep track of what medication you need to take and when.
Good news! We can offer you an easier and safer way to take your medications. You will wonder why you never tried it before.
We offer a multi-dose packaging that bundles your medications together by date and time. For example, all your medications that are to be taken in the morning will be packaged together in one pack. Say Goodbye to pill boxes and all of your pill bottles, and say hello to multi-dose packaging.
Ask any of our staff today about our pill-packaging service and how you can get signed up.
Right Medication. Right Dose. Right Time.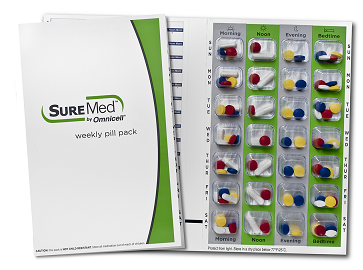 No more worrying or guessing if medications were taken.
- Pre-sorted and packaged by dose and time of day
- Shows at-a-glance whether medications were taken
- Easy-to-follow system helps eliminate missed and double doses
- Convenient alternative to filling weekly pill boxes
SureMed blister cards make it easy and stress-free to take multiple medications correctly. Your medications are packaged by your pharmacist in our convenient blister card that show you exactly what to take and when to take it.
Features
Available in 7 day, 31 day calendar and 31 day countdown designs

Tri-fold flap for multiple labels

Option to customize with your own logo (minimum order quantities apply)

Multiple blister sizes, including larger blisters for patients with complex regimens

Reverse side printing on the inside of the card